Climate Partner Certificate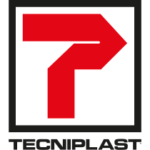 Tecniplast Deutschland GmbH, a global leader in products and systems for laboratory animal husbandry in biomedical research, has launched a commendable initiative as part of their support for the Austrian 3Rdays 2023 by covering the costs for the event's Climate Partner certificate.
This action supports the intention of the organizers to certify the congress as a Green Meeting/Event according to the guidelines of the Austrian Ecolabel. The organizer, the RepRefRed Society, promotes the implementation of the 3Rs (Replacement, Reduction, Refinement of animal testing) through events like the Austrian 3Rdays, aiming to enhance the transparency of protocols, thereby improving animal welfare and reducing animal testing.

With Tecniplast's support, investments are made into a selection of reforestation projects and renewable energies to effectively offset the unavoidable CO2 emissions of the event. 'For many years, Tecniplast has considered specific sustainability and environmental protection aspects in product development and manufacturing, which are also expressed in the ISO 14001 certification. Moreover, a successfully offered and demanded recycling program has been contributing to the partial reuse of materials in production processes for quite some time.'
Tecniplast's commitment underscores its dedication to environmental protection and sustainable development and demonstrates that commercial success and ecological responsibility can go hand in hand.